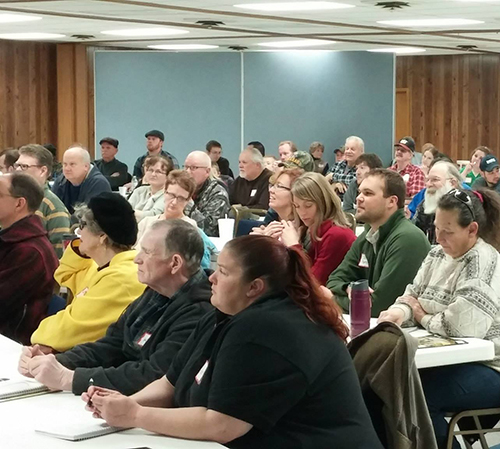 The Bedford Beekeepers Association is a loosely organized group of local beekeepers interested in sharing the joy of apiculture with each other and with our local communities. We are dedicated to the development of both beginner and experienced beekeepers who share a common desire to raise healthy honeybees. We believe that gathering regularly to exchange information and ideas benefits us all by increasing the population of healthy honeybees, and the number of knowledgeable beekeepers in the area.
Membership is free – one only needs to attend meetings to be a member of Bedford Beekeepers.
Meetings are held every third Tuesday of the month, 7 P.M. at Central Church of Christ Education Building. Central Church of Christ is located at 1401 12th St., in Bedford Indiana.
Everyone is welcome to come learn and share ideas.